Complete Story

03/03/2022
Josh Sanders to Lead Ohio Lobbying Association in 2022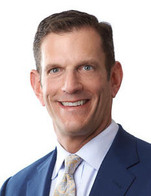 Columbus, OH – The Ohio Lobbying Association welcomed over 150 members for its annual business meeting on March 2nd and announced its Board of Directors for 2022. The meeting was held at the Sheraton Columbus at Capitol Square in conjunction with its Legislative Reception.
Outgoing President Bridget McAuliffe presided over the meeting, celebrating the successes of the organization over the past year before turning the gavel over to incoming President Josh Sanders, Vice Chair of Government Relations and Legislation at Calfee Halter & Griswold LLP.
The 2022 Board includes:
President – Josh Sanders, Calfee, Halter & Griswold, LLP
President-Elect – Tony Brigano, Hicks Partners
Vice President – Don Boyd, Ohio Bankers League
Secretary/Treasurer – Melissa Kuhn Wheeler, Westfield Group
At-Large Member – Chrisy Wright, IGS Energy
At-Large Member – Michelle Holdgreve, Ohio Contractors Association
At-Large Member – Ronnie Romito, Porter Wright Morris & Arthur LLP
Immediate Past President – Bridget McAuliffe, Barnes & Thornburg, LLP
"I'm truly proud and honored to serve in this role as President and continue the legacy that has been established over the years. The OLA membership is made up of dedicated professionals who fiercely advocate for their clients/members and are an integral part of making government work. I look forward to advocating on the profession's behalf, as well as, continuing OLA's tradition of offering both networking and educational events," said Sanders.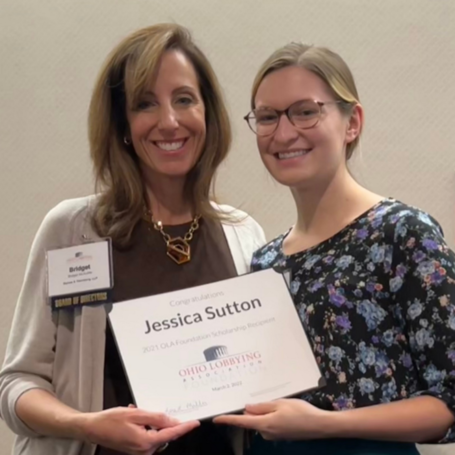 The 2021 OLA Foundation Scholarship recipients Jessica Sutton and Chris Oswalt were recognized for their academic & civic achievements. Both students are enrolled in the John Glenn College of Public Policy at The Ohio State University. Jessica was in attendance and was presented a certificate by President McAuliffe.


The membership also recognized and thanked Amanda for her service to the association as she completed her eight-year term on the Board. She served as Immediate Past President in 2021.


---