Complete Story

08/25/2020
Be a Poll Worker on Election Day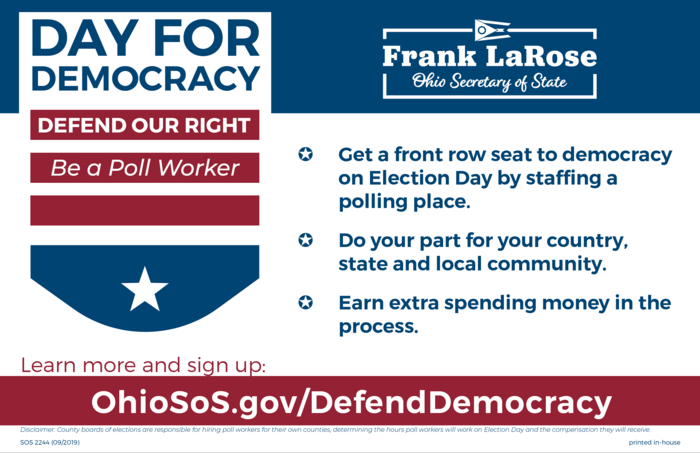 Each election, thousands of Ohioans dedicate themselves to sustaining the backbone of democracy – our election process. Poll workers are essential to ensuring that our elections are fair, and in doing so, maintain the traditions of our past and our hope for the future.
Be part of something big. Sign up to be a poll worker at OhioSoS.gov/DefendDemocracy and help your community run a safe, secure, and accurate election!

** OLA Members who serve as poll workers will receive credit towards OLA certification.
---