Complete Story

12/05/2019
Remembering Stephanie Kaylor
Longtime Legislative Aid Dies of Cancer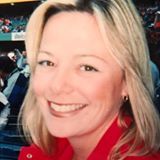 Stephanie Kaylor, long time senior legislative staffer, most recently with Senator Bob Hackett's office, has died after a long battle with cancer. Prior services included time with former Senators Steve Austria and Scott Nein. Our deepest sympathies are with her friends, family, and all those who knew and loved her.
A celebration of her life will be held on Friday, December 13th from 5-7 pm at Newcomer Northeast Chapel, 3047 E. Dublin Granville Road.

Read Stephanie's full obituary.
The Sophia Caveda Educational Fund has been set up at PNC Bank for Stephanie's daughter.
Share your favorite memories of Stephanie in the comments below.
---