Complete Story

04/29/2019
Staffer Spotlight: Goran Babic
We periodically highlighting Ohio General Assembly staffers so our members can learn more about these important staff members and their work.

Goran Babic
Policy Advisor, Senate Majority Caucus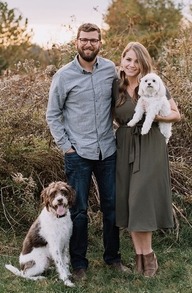 I became interested in politics during the 2008 Presidential election. Seeing my peers debate policy and candidates on campus led me to pursue my degree in political science. I heard about the page program, so I applied and started in the Senate as a Mezzanine page in November, 2010. After about 6 months, I was hired as an office page in Senator Tim Grendell's office. I finished with a degree in political science from Ohio State University in March of 2012 and was hired by Senator Gayle Manning in May of 2012. I joined the Majority Caucus staff as a Policy Advisor in January of 2018.
The most memorable bill I worked on was Senate Bill 7 in the 131st General Assembly, which banned the sale of pure caffeine powder in the State of Ohio. A high school student passed away in Senator Manning's district from accidentally overdosing on pure caffeine powder. Working with his family to prevent this from happening to anyone else was one of the most rewarding and powerful moments of my career.
I met my wife, Jess, in the lunch line in 7th grade. We were best friends in school and at OSU but we didn't date until after college. We got married in 2016 and have two dogs, 9 year old Charlie and 3 year old Dakota.
---