Complete Story

08/08/2018
Michelle Holdgreve Joins Ohio Contractors Association
Angela Van Fossen, the Director of Legislative & Environmental Affairs for the past 25 years, recently announced her retirement from the Ohio Contractors Association (OCA). During this time, Ms. Van Fossen represented the heavy/highway industry in a manner that garnered her the respect and appreciation of the members of OCA and those she interacted with at the statehouse. Her credibility and knowledge of the industry will be sorely missed by those whose interests she served.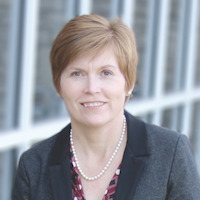 Assuming her role is Michelle Holdgreve. Michelle, too, has a strong background of association service with the Ohio Veterinary Medical Association prior to joining OCA. Being a former Deputy Director for Legislative Services at the Ohio Department of Transportation, her history and knowledge of the transportation community will be a strong asset as a representative of OCA and its members.
"I am very grateful to Angela for all that she has done in support of the Ohio Contractors Association. Her professionalism and passion for this industry brought great credibility to the issues she advocated for. While I hate to see Angela leave us, I'm thrilled to have Michelle join our team. She, too, brings a tremendous reputation as a lobbyist on OCA's behalf," said Christopher Runyan, President of OCA. "Michelle brings a wealth of government relations and transportation experience that I know will benefit our members.
---