Details

March 20, 2020
12:00-1:30PM
POSTPONED: OLA Certification Class: Legislative Service Commission
County Commissioners Association of Ohio, 209 E. State St. Columbus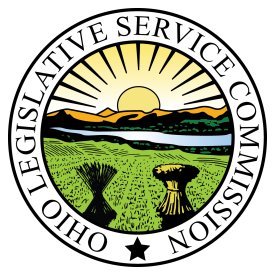 This event has been postponed in light of Governor DeWine's recommendations related to COVID-19. Stay tuned for more details in the near future.
The OLA will host a certification class on Friday, March 20th with LSC Director Wendy Zhan and Division Chief Julie Rishel and Attorney Emily Wendel.


The presentation will include:

- The role of LSC In drafting bills, resolutions, and amendments
- What information is helpful to LSC staff when working with them to draft legislation
- How best to contact and communicate with LSC staff
- What LSC can and cannot share with lobbyists
- Q&A

This session is for OLA Members Only. Bring your lunch for this session, which will qualify for 1.5 hours of OLA Certification Credit.
2020-03-20
2020-03-20 13:30:00
America/Detroit
POSTPONED: OLA Certification Class: Legislative Service Commission
This event has been postponed in light of Governor DeWine's recommendations related to COVID-19. Stay tuned for more details in the near future.   The OLA will host a certification class on Friday, March 20th with LSC Director Wendy Zhan and Division Chief Julie Rishel and Attorney Emily Wendel. The presentation will include:- The role of LSC In drafting bills, resolutions, and amendments- What information is helpful to LSC staff when working with them to draft legislation- How best to contact and communicate with LSC staff- What LSC can and cannot share with lobbyists- Q&AThis session is for OLA Members Only. Bring your lunch for this session, which will qualify for 1.5 hours of OLA Certification Credit. REGISTER HERE  
County Commissioners Association of Ohio, 209 E. State St. Columbus
---