Complete Story

03/03/2022
Amanda Sines Receives 2022 Doc Dever OLA President's Award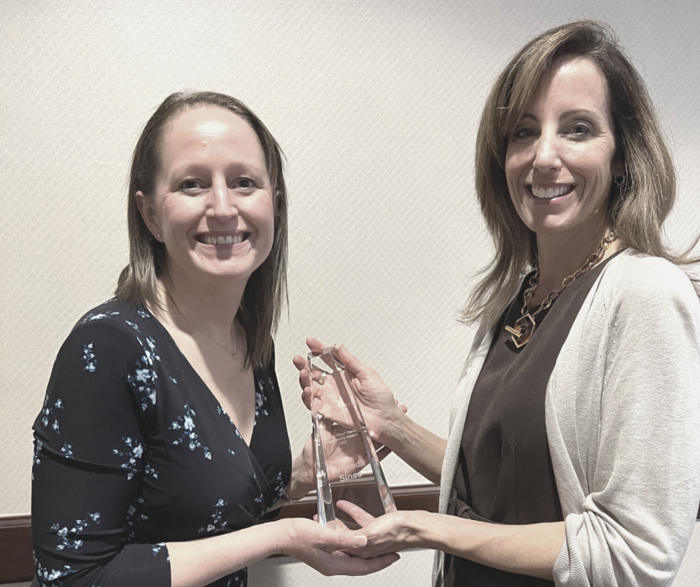 Bridget McAuliffe presented the Darryl "Doc" Dever President's Award to Amanda Sines of Government Advantage Group during the 2022 OLA Annual Meeting on March 2 at the Sheraton Columbus at Capitol Square. She was recognized for her outstanding service to the OLA during her board term. The President's Award is given at the discretion of the OLA President to an individual who has significantly contributed to the success of the Association.
"Amanda has been a dedicated member of the OLA for years and is always looking out for our members and their best interest. She enthusiastically volunteers to lend a hand with events and projects, and has taken the lead with our OLA Foundation Scholarship program. We're so grateful for all she does for the Association", said McAuliffe.
We congratulate Amanda for this much-deserved honor!
---