02/09/2021
Sad News About Belinda Jones
Dear OLA Friends -
Like many of you, late yesterday we received the news of Belinda Molihan Jones's unexpected death. Please see the note below from her colleague and fellow OLA member Danny Hurley.
We extend our deepest sympathy to all our members who knew and loved her, along with her family and friends.
We will share more information with members as we receive it.
Sheila Fox
---
Dear Friends and Colleagues—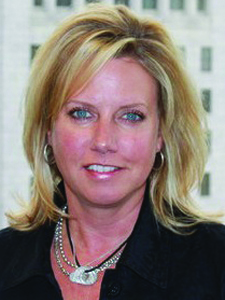 It is with deep sadness and a heavy heart that I share this news. Belinda Molihan Jones passed away earlier today, surrounded by her family. Belinda was an extraordinarily kind and warm person who was universally adored by everyone who met her. She loved her family dearly and gave so much in the service of others. For so many of us, she was a dear friend, a respected mentor, and a beloved colleague. Belinda was a constant source of joy, faith, and encouragement. She touched so many lives and made us all better. More information will be shared as it is available. Please keep her family in your prayers.
Danny Hurley
Vice President
Capitol Consulting Group